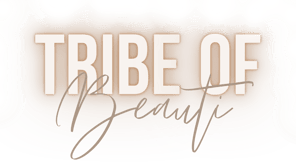 Our Mission: Obtain Real, Non-Surgical Results
At Tribe of Beauti, our mission is to provide transformative non-surgical body contouring and sculpting services that deliver visible results while promoting overall well-being. We strive to empower our clients with the confidence and comfort they deserve, ensuring a luxurious and personalized experience that goes beyond their expectations.
Through our commitment to holistic wellness and 100% non-surgical treatments, we prioritize the safety and satisfaction of our clients. We continuously innovate and invest in the latest technologies, allowing us to offer premium services that are both effective and indulgent.
Tribe of Beauti Specialists listens attentively to our client's needs, crafting bespoke non-surgical treatment plans that address their specific concerns and goals. We aim to create a positive and uplifting environment where our clients feel valued, comfortable and inspired to embrace their beauty and embark on a journey of self-discovery.
At Tribe of Beauti, we are committed to delivering results that enhance not just physical appearance but also the sense of well-being, leaving a lasting impact on our clients' lives and fostering a strong sense of trust and loyalty in our community.